Tire Storage in Whitchurch-Stouffville, On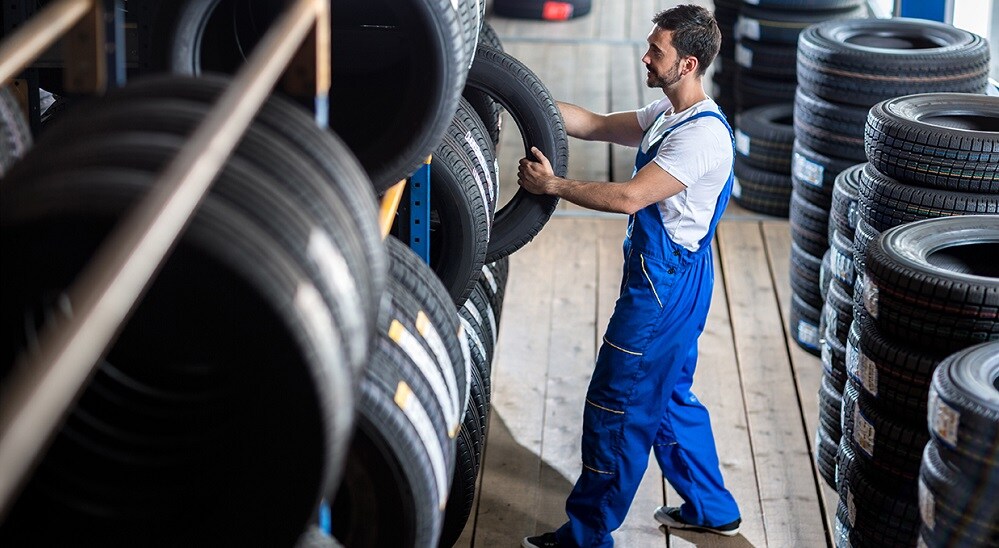 Tire Storage in Whitchurch - Stouffville, ON
When the seasons change and snow starts to fall, many Canadians know how important it is to change over to winter tires. This promotes better traction and helps to avoid slipping and sliding on snow or ice during the cold winter months. However, many people don't have space in their garage or house to store four large tires year-round. We have a solution for that! At Stouffville Hyundai, we offer tire storage, so you don't have to worry about lugging your heavy tires in and out each time you need to get them changed.
Contact Our Team !
* Indicates a required field

---
Matched perfectly with many of our cars, crossovers, and hatchbacks!
This tire is ideal for better cornering traction. 
Dealership favourite.

---
The tire is designed to remove all snow, water, and slush.
It features deep sipes in the tread pattern for improved braking and cornering.
Dealership favourite.

---
Features a proprietary multi-cell compound with Nano-Pro Tech to keep the tire pliable in cold conditions. 
Specialized hydrophilic coating provides extra stopping power in snow and ice.
How Should You Store Tires When Not in Use?
You should always make sure to store your tires in a cool, dry, and moderately ventilated area. You never want to keep your tires in the open air or under the sun as they can get ruined. The ideal spot to store tires is in your basement or another climate-controlled space. If you don't have any of these options, we can help! We are happy to offer tire storage services to customers in Whitchurch Stouffville as well as Markham, Vaughan, Richmond Hill, Newmarket, and Aurora.
Should I Store My Tires at The Dealership?
Yes! There are many benefits to storing your tires at our dealership. A benefit you can look forward to is dependability; we ensure that your tires are safely stored in a secure environment and remain in the condition you left them in. Another benefit is having a simple, one-stop service whenever you have to get your tires changed. Our service centre offers tire changing services, so it's easy for both parties to have your tires already on hand. You can also look forward to increased storage space at home for other essential things and eliminate the risk of injury or damage to both yourself and your tires. With so many benefits, the decision is easy. Visit our tire centre to learn more about our tire services at Stouffville Hyundai.
---
WE PROUDLY SUPPLY AND INSTALL THE FOLLOWING BRANDS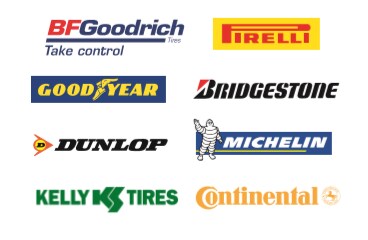 Browse Special Offers
We're sorry, we do not currently have any specials published. Please check back soon or contact us for more information.