Hyundai Hybrids and Electric Vehicles

2022 Hyundai Hybrids and Electric Vehicles in Stouffville, ON
Electric and hybrid vehicles are creating waves in the automotive industry. Innovative and cost-effective with lower carbon emissions, they truly are the future. Hyundai is part of this change with its new lineup of hybrid and electric vehicles. Electric vehicles run solely on electricity. That means you never need to refuel or get an oil change! Hybrid brings the best of both worlds: electric when you want it, gas when you need it.
Elantra Hybrid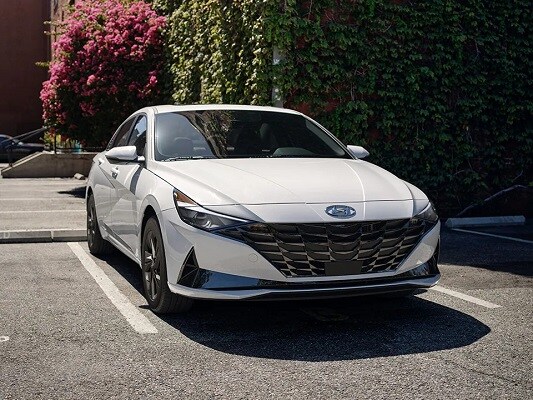 The Elantra was selected as the 2021 North American Car of The Year. Building upon the success of the previous year, the 2022 Elantra Hybrid is rolling in with a driving range of up to 955 km on a single tank, maximizing the efficiency of every drop of fuel used. This compact car has an incredible fuel economy of 4.4 L/100 km. The battery holds enough power for zero-emission driving and smartly shuts off during coasting to save power for when you need it.
IONIQ Hybrid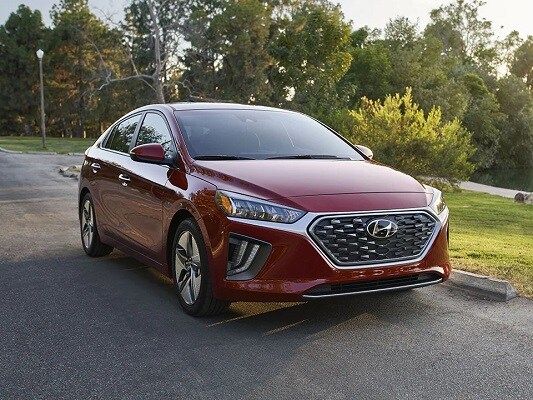 The 2022 IONIQ Hybrid is Canada's most fuel-efficient car, with an astounding range of 1125 km per tank of gasoline and a fuel economy of 4 L/100 km. Style and functionality go hand in hand with this compact 5-door hybrid vehicle with a liftback design. Every beautiful line and detail on the exterior of this car was made to channel the air smoothly and efficiently to help cut through the air with minimal resistance. Even the stylish 17-inch wheels contribute to the aerodynamic efficiency of this car.
IONIQ Plug-in Hybrid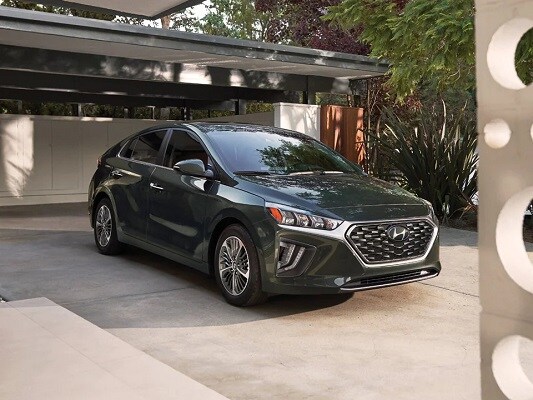 The 2022 IONIQ Plug-in Hybrid is similar to the 2022 IONIQ Hybrid but with a larger battery. It's capable of level 2 charging for an even faster charge time and can be effortlessly charged at home or at an appropriate charging station. The 2022 IONIQ Plug-in gives you 49 Km of fully electric, zero-emission driving and keeps you informed of the estimated range left on the battery and the closest charging stations.
Sonata Hybrid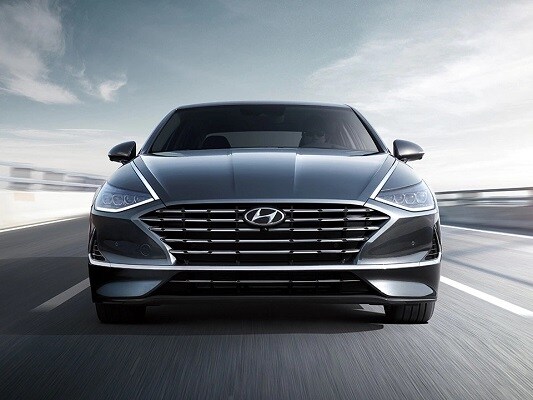 Hybrids don't have to be mellow. Dramatic styling and aerodynamic design come together on the 2022 Sonata. With a solar panel roof for an additional charge to the battery, this mid-size sedan has an impressive 5 L/100 km fuel economy. Highway Driving Assist eases the commutes, and long road trips and a multitude of sensors augment your driving experience, keeping you in lane and safely following the set speed while maintaining a safe distance from the car in front.
Tucson Hybrid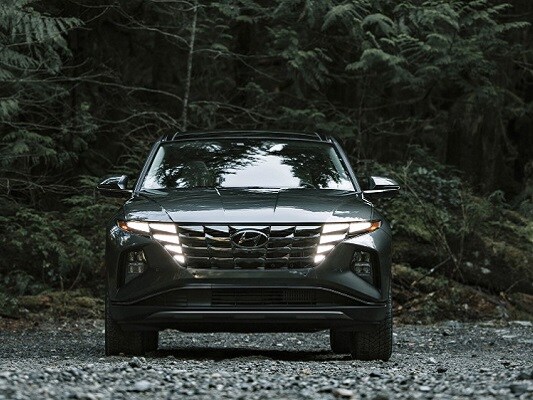 The Tucson is one of the best-selling Hyundai's for a reason. This compact crossover SUV with All-Wheel Drive comes in Hybrid and Plug-in Hybrid options for ease of switching between electric and gas driving. The Plug-in Hybrid allows for 51 km of zero-emission driving range. With 6.4 L/100 Km fuel economy, the 2022 Tucson has 30% increased fuel efficiency over conventional engines.
Santa Fe Hybrid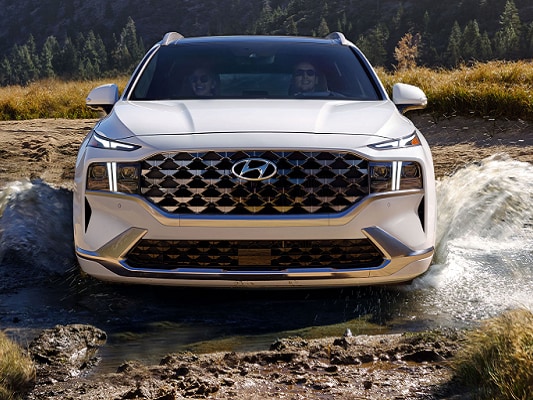 The 2022 Santa Fe comes in both hybrid and plug-in hybrid options. This All-Wheel Drive SUV is sturdy on different road conditions with three terrain modes: snow, sand, and mud. Incredibly spacious, the 2022 Santa Fe has up to 2,041 litres of cargo space, offering limitless possibilities for adventure. The interior is complemented by a panoramic sunroof for the ultimate sense of spaciousness.
2022 IONIQ 5
The 2022 IONIQ 5 is fully electric with a 425 km driving range on a single charge. The 2022 IONIQ 5 looks like a concept car for the road. It has an exceptionally unique and ultra-modern design. Sharp lines and fractal-designed wheels contribute to the futuristic and minimalistic style of the 2022 IONIQ 5.
2022 KONA Electric
With an all-electric powertrain and zero emissions, the 2022 KONA Electric has an amazing 415 km driving range. This subcompact crossover SUV is capable of charging 80% of the battery in less than an hour. A Heat Pump system heats the cabin by absorbing external heat energy, minimizing any loss in range during frigid winters.
2022 NEXO
Hyundai's paving the way towards zero-emission vehicles by now, including a hydrogen-powered vehicle with Fuel Cell technology in its lineup. The 2022 Nexo SUV has up to 570 km of driving range. Similar to the way you would fill up on gas, the 2022 Nexo takes just 5 minutes to fully fill up on hydrogen. This is sustainability at its peak. With 100% pure water vapour emissions and zero carbon emissions, the 2022 Nexo even purifies the air as you go.
Choose Hyundai
Efficient and inherently modern, electric and hybrid vehicles are worth the investment. Here at Stouffville Hyundai, we offer a wide selection of new inventory for the latest Hyundai hybrid and electric vehicles. We proudly serve Whitchurch-Stouffville, Vaughan, Richmond Hill, and surrounding areas. Visit us, and our Finance Centre will gladly assist you with trading in used vehicles for new and exciting Hyundai hybrid or electric ones!
Contact Us Today!
* Indicates a required field