We're open by appointment with an enhanced service, sales & new delivery experience!
Enhanced Hyundai Service and Sales in Whitchurch-Stouffville, Ontario
Everyday services, routines, and interactions have immensely changed after COVID-19. And while we follow the recommended practice of social distancing and restrictions set out by Ontario Health Officials, we have also made changes to our auto sales and service in Stouffville. As an authorized Hyundai dealer in Stouffville, Ontario, we are dedicated to finding alternative ways to provide continued exceptional support through Enhanced Sales and Services with added precautions. We have implemented new procedures across our business to ensure the health and safety of our automotive dealership loyalty guests, employees, and their loved ones.
Receive a no-obligation free consultation with a member of our Sales Team. Our Enhanced Sales Protocol gives you online access to take a virtual tour of any vehicle on our lot, start an online chat with a member of our staff to answer all your questions, help you locate the car of your dreams, and provide support with your finance or lease application. All this, and more, can be done from the comfort of your home, ensuring your health and safety is always at the forefront of our services.
We invite all automotive consumers in Whitchurch Stouffville, Markham, Vaughan, Richmond Hill, Newmarket, and Aurora, to use our Enhanced Sales to customize their new or used Hyundai and ask questions.
Meet your Sales Executive online or by phone. Let your dedicated professional know what you are looking for to ensure you find the car you want with the features, warranty, and price that is right for you.
Your Sales Executive can go over all your credit options with you and help assess the value of your trade-in.
All the paperwork needed to finalize your deal can be securely completed online from any device. Our process is easy and secure. Review all purchase documents online, sign, scan, and send them back to us.
Once your deal is complete, your vehicle is arranged for delivery. Your new car is meticulously sanitized and delivered to your home, free of charge.
Enhanced Service Protocol
Our services may have altered, but we are still here and ready to help keep your car going for miles to come. We offer contactless, safe, and reliable service and parts by appointment only. Schedule your service today.
Park car, leave windows open if possible
Go to night drop box (located to the right of the service entrance door)
Fill out a drop box envelope and a credit card authorization form
Put keys and authorization form in envelope and drop into rear of drop box and close
Service consultant will contact you at the time of writing up work order
Service consultant will call you when vehicle is finished and let you know exactly how much is being billed to you.
Keys and completed work order will be placed in your vehicle in a spot discussed with your consultant
Your vehicle will be sanitized before and after service is completed
Enhanced Health and Safety Procedures
We have implemented further health and safety procedures across our dealership services, which agree with the strategies set out by public health officials, to ensure the health of our guests, our employees, and their loved ones.
Added Precautionary Procedures Include:
Contact-free enhanced services
Online vehicle purchase
Sanitized vehicles
Contact-free and secure online payments
Digital paperwork
Enhanced chat and video services
Delivery or pick up of vehicles
Complete sanitization of all vehicles before and after service
Sanitization inspection teams at our location
Temporary suspension of refreshments
Modified hours of operation
If you visit our location, you will notice our obligation to employee and guest health and safety through the following mandatory policies:
Gloves and masks for all our employees
Physical distancing among employees
Daily health check for all employees
Continued employee assistance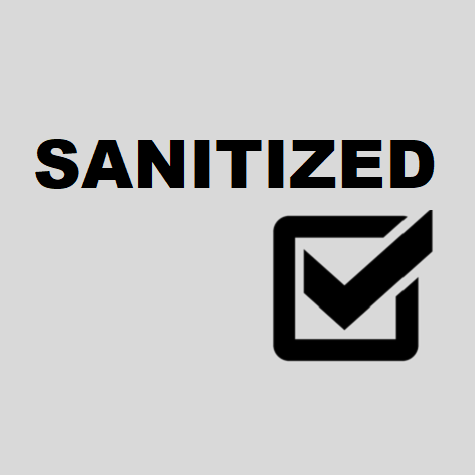 Questions about our services?
Hours
Monday

9:00 AM - 8:00 PM

Tuesday

9:00 AM - 8:00 PM

Wednesday

9:00 AM - 8:00 PM

Thursday

9:00 AM - 8:00 PM

Friday

9:00 AM - 5:00 PM

Saturday

9:00 AM - 5:00 PM

Sunday

Closed